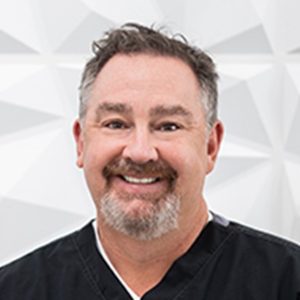 Dr. Kelly D. Carroll is a Texas native and graduated from Baylor College of Dentistry, now known as the Texas A&M University School of Dentistry, in 1996 with a doctorate in dentistry. Prior to studying in dental school, he attended Texas A&M University, where he graduated with two Bachelors of Science degrees: one in biomedical science and the other in nutritional biochemistry. Dr. Carroll has been practicing for over 20 years. He has been in his current location since 2002. Since he began practicing dentistry, Dr. Carroll has kept up to date on many continuing educational classes, ensuring that his patients receive the most comprehensive and advanced dental care available. He currently consults on high-tech dentistry and incorporating technology into dental practice.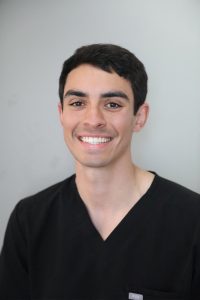 Dr. Acuña is committed to delivering exceptional dental care to his patients. He attended the University of Notre Dame for his undergraduate studies. He went on to attend dental school at Marquette University School of Dentistry, where he earned his Doctor of Dental Surgery degree in 2020.
Dr. Acuña's goal is to deliver consistent, compassionate dentistry of the highest quality. He loves to help his patients identify and reach their individual goals, whether that is achieving a beautiful, healthy smile or improving their overall oral health.
Outside of the office, Dr. Acuña is an avid outdoor enthusiast and loves to ski, hike and bike in his free time. He also enjoys experimenting with new recipes in the kitchen. He also loves to travel!
One thing that sets Dr. Acuña apart as a dentist is his commitment to making his patients feel comfortable and at ease during their appointments. And, in keeping with his commitment to patient comfort, he always does his best to avoid asking patients questions while he has a mirror in their mouth!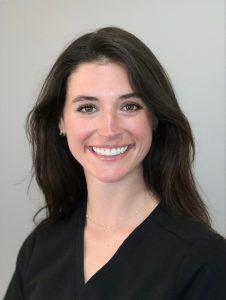 Dr. Smith is a highly skilled and compassionate dentist who is dedicated to providing her patients with exceptional dental care. She completed her undergraduate degree at the University of Arkansas before pursuing a career in dentistry.
Dr. Smith's passion for dentistry led her to attend dental school at Nova Southeastern University, where she graduated in 2022 with a Doctor of Dental Medicine degree.
Since completing dental school, Dr. Smith has continued her education on a weekly basis by studying with Spear Education, a leading dental education organization. She has also pursued additional training in facial aesthetics, becoming certified in BOTOX® and fillers by the American Academy of Facial Esthetics.
She is a proud member of several professional organizations, including the American Dental Association®, the American Academy of Cosmetic Dentistry and the American Academy of Facial Esthetics. She is committed to staying up to date with the latest advances in dental technology and techniques, and she regularly attends continuing education courses to further refine her skills.
Dr. Smith's goal as a dentist is to provide her patients with high-quality, aesthetic dentistry using painless anesthesia and to ensure that every patient has a positive and comfortable experience in her care.
When she is not practicing dentistry, Dr. Smith enjoys spending time with her husband, Brett, and their two cats, Debby and Zanny. She is an avid skier and hiker, and she also enjoys exploring her creative side through art and reading fiction novels.
Meet Our Team
Our talented team of dental professionals is dedicated to providing top-quality care and exceptional service. Get to know the friendly faces behind our practice and see why we are trusted by so many. If you would like to schedule a dental appointment in Salt Lake City, Utah, with our dentists, call Brighton Dental today at 801-943-2020.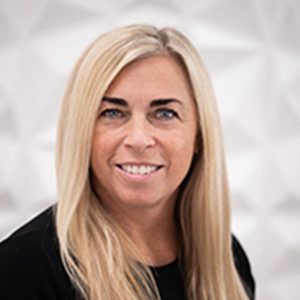 Kim is a native of California. Her family moved to Utah in 1979. She has worked at Brighton Dental since 1996. She has worked as an assistant, front desk receptionist, accounts receivable manager and insurance manager and is now the office manager. She started with Dr. Carroll when he opened the practice. All of her children are grown; she has three grandchildren and more coming. She loves to travel and has been to all 50 states. She loves to read and quilt.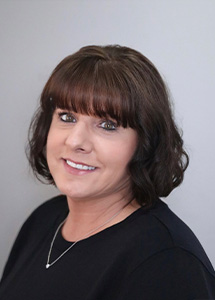 She started working at Brighton Dental in 2020, but she has been in dentistry for 30 years, starting as an assistant and now working at the front desk. She very much enjoys working with and caring for our patients. She grew up in Washington state, lived in Montana for 12 years and moved to Utah in 2001. She has three grown children and nine grandchildren. She loves camping and being around any kind of water, and she also loves rollercoasters.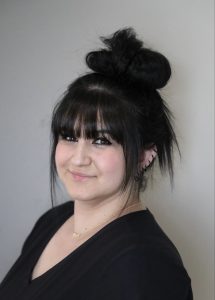 Brandi
Front Desk Receptionist
Brandi has worked at Brighton Dental since 2017. She started as our hygiene assistant, and since then we have moved her to the front desk. She is married and has two kids. She loves rock music, Halloween, rain and thunderstorms.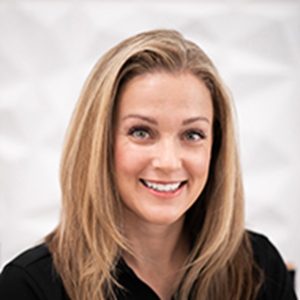 Ashley is a native Oregonian with a degree from Portland State University. She has been practicing as a dental hygienist at Brighton Dental since 2004. Outside of work, Ashley loves all things outdoors and spending time with her husband and two boys.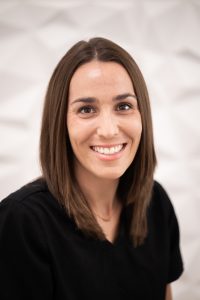 Michelle attended Utah Valley University and graduated from Texas State Technical College with an Associate of Applied Science in dental hygiene. She is Canadian but has lived in the States most of her life. She loves traveling and photography. She has developed a newfound love for gardening. She is married and has two children. Michelle is known for her gentle touch.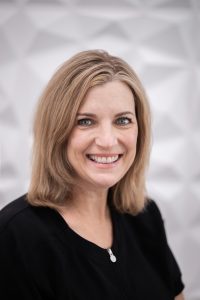 Deborah is a native of Texas. She graduated from the University of Texas School of Dental Hygiene at Houston. She and her family relocated to SLC in 2006. With over 30 years of experience in the dental field, her focus is primarily on treating periodontal disease. She enjoys spending time at her family ranch in Texas, traveling to Mexico and attending concerts.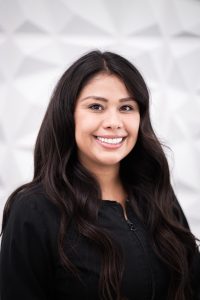 Alexis
Lead Dental Assistant
Lex grew up in Arizona. She is Dr. Carroll's lead assistant and is always smiling! She has been an assistant for over 13 years and has been with Brighton Dental since 2015. She is a certified expanded functions assistant and a licensed phlebotomist. Lex is experienced in all aspects of dentistry. She is someone who cares about everyone and knows how to do everything! She has gentle and quick hands. You are extremely lucky if Lex is involved in any aspect of your appointment. She enjoys traveling and everything outdoors! Lex has one daughter and two cats.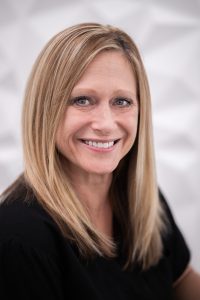 She is a Washington native and has called Utah home since 2001. She has worked at Brighton Dental since 2007, the same year she graduated from Eagle Gate College in dental assisting. She strives to make patients comfortable and at ease. MaryAnn has two grown sons and six grandchildren. She loves traveling, camping and reading.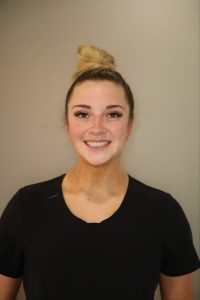 Check back soon to meet Lexi!